A strong entrepreneur knows that it's impossible to achieve anything without support from people who believe in them and their vision. Anyone can provide help and mentorship, whether it be a friend, a family member, a teacher, an advisor or a fellow entrepreneur.
Related: 20 Quotes on the Importance of Thankfulness and Gratitude
While you want to show your appreciation all year round, this season is an especially good time to show thanks for the people who have given you their time and expertise.
We asked Techstars NYC's latest class of startup founders to share the advice that made the biggest impact on them in their journey as entrepreneurs.
Responses have been edited for length and clarity.
Orkun Atik
Image credit: Orkun Atik
Co-Founder and CEO of Mona 
"One of Amazon.com's leadership principles stuck with me the most: 'customer obsession.' For start-ups, your knowledge of and engagement with underserved customers is the only sustainable competitive advantage. Whether you are prioritizing a new feature, running an A/B experiment or negotiating a contract, always start with the customer and work backwards. If you can structure your company culture, product and business model in a way that your goals are aligned with your customers, then you will create a company that your customers will love and that will work out really well for you in the long term."
Adetayo Bamiduro
Image credit: Harambe Entrepreneur Alliance
Co-founder and CEO of Metro Africa Xpress
"Nail down your target market! This seems really simple, but it's not. Your top priority is to achieve very clear understanding of a real world persona that finds your product irresistible. Until you do this, you'll run in circles attempting to serve everyone that shows remote interest in your product, but really don't value it."
Jason L. Baptiste
Image credit: Sheena Kim
CEO of Morsel
"The business advice I'm thankful for is the following — be flexible and be focused.  Being focused allows you to strip away the things that you don't need and concentrate on achieving what really matters.  Being flexible allows you to not lock yourself into what may not be the best way to achieve what really matters.
Sara Chipps
Image credit: Sara Chipps
CEO of Jewelbots
"The best business advice I've ever gotten was that the most effective managers serve the people that work for them. A manager's (read: CEO's) job is all about hiring people that are smarter than they are and enabling those people to do incredible things by getting any obstacles out of their way. This advice has served me well throughout my career and I really treasure being able to help people do amazing work."
Danielle Cohen-Shohet
Image credit: Ernest Pang
CEO of GlossGenius
"Sell a service, not the features. People are not buying a drill for the sake of buying a drill; they're buying it for the quarter-inch hole. Your customers want to know what your product can do for them, not just how it works. Build and sell something that's going to do something for a user. Mike Perrone, a mentor and CEO of SocialSign.in, gave me this advice."
Nick Devane
Image credit: Gerardo Cid
CEO of Homemade
"My partner Mike Dee and I were struggling with some low-level operations questions, and took them to our dear friend and advisor Tobias Peggs who stopped us short and said, "What is your mission?" At the time this seemed trivial in comparison to what we were trying to figure out, but we stated it was "to create community through food." Tobias then used our mission as a means of quickly showcasing how one of the paths better aligned with it. Since then, we use that same mission-based rhetoric to quickly evaluate tough decisions. Perhaps obvious, but when you're in it it's easy to get hung up on the minutia and forget about why you're actually building stuff."
Adrian Gradinaru
Image credit: Sailo Inc.
Founder and CEO of Sailo
"Focus, focus, focus on determining who your customers are and reaching them in meaningful ways.  I'm thankful to continuously receive this advice from our Techstars mentors. It's tempting for a startup to address the mass market early because of its size, but that's usually a critical mistake. Your product needs to first solve a real and immediate problem for a small but enthusiastic market segment before going mainstream."
Cem Kozinoglu
Image credit: Bulent Shik
CEO and Founder of /Slash
"Alex Iskold, the Techstars NYC Program managing director, told us 'Do less, faster.' It is not about doing more things, it's about doing less but doing them well – this advice has helped me a lot, personally and with my company."
Romain Lapeyre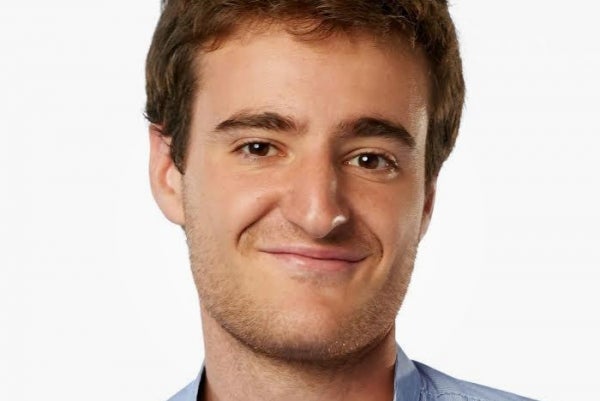 Image credit: Romain Lapeyre
CEO of Gorgias
"Get your customers engaged with your product as soon as possible. This will trim a lot of your false assumptions. Then focus on growth."
Kevin O'Brien
Image credit: Kevin O'Brien
CEO and Co-Founder of GreatHorn
"The single best piece of advice I've ever received, especially as an entrepreneur is to do more faster. Time is your primary opposition when you're building something new, as it aids the incumbent companies, products, and markets which you're seeking to disrupt. Conversely, traction and adoption are evidence of both your ability to execute as well as validation that there are real people who will pay for what you're building. Get something built, get it out to market, and learn — fast."
Susannah Vila
Image credit: Yuxi Liu
Co-Founder & CEO of Flip
"I started working on my company in Steve Blank's "Lean Launchpad" workshop, where I learned that it takes 10 times as much effort as you initially imagine to get the right amount of data on your customers. Anyone working on a startup should devote an hour a day to interviews for a few months, and spend the rest of their day describing their product to friends and acquaintances."
Rahul Sidhu
Image credit: Akira Shimoda
CEO & Co-Founder of SPIDR Technologies
"Before we started this company and got into Techstars, I was meeting with several police departments around the country doing market research for several months. During that time, I met Skot Carruth, UX genius and product wizard. He told me that perfect product-market fit is about falling in love with a problem, not a solution. If you fall in love with a problem, the solution will eventually find you. If you fall in love with the solution, then you'll never allow yourself to evolve and adapt when you need to."