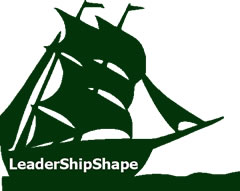 Achieve More! Work Less! Celebrate Often
For Immediate Release:
Date: April 22, 2011
Contact: Adam Pressman
Successwright
(703) 415-6205
Washington, DC–– The Institute for Sustainability, a division of Resource Associates Corporation located northwest of Philadelphia, Pennsylvania is pleased to announce that Adam Pressman of Successwright located in Washington, DC, has recently become a certified member of The Institute for Sustainability (www.theinstituteforsustainability.com). As a certified member of the Institute, Adam proudly joins a handful of selected individuals across the United States and Canada to have achieved this designation. 
Adam partners with organizations to help them solve business problems and achieve higher levels of success in their businesses by implementing a sustainability strategy. Corporate sustainability means different things to different companies. However when properly and strategically implemented, it can have a profound impact on a company, its employees, and its customers and stakeholders.
Adam Pressman is certified to help organizations remain viable and competitive in an environment where the triple bottom line (economic, social, and environmental success) is becoming increasingly important. Documented client results have included: increased profitability, increased market share, decreased time to market, decreased process variation, decreased employee turnover, increased on-time delivery, innovation producing greater flexibility. Successwright's process quickly allows clients to become more successful in meeting their sustainable business goals.
As a certified member of The Institute for Sustainability and in addition to Adam Pressman's past achievements and accomplishments, Successwright is uniquely qualified to help enhance and develop the people and business potential that already exists within a company while helping an organization achieve its Corporate Social Responsibility(CSR).
Adam Pressman can be reached at adam.pressman@successwright.com or more information can be found at [www.successwright.com].